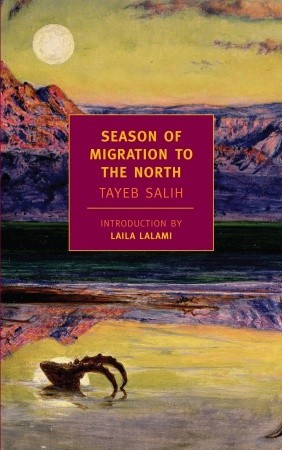 I have officially completed my second book for my postcolonialism class, Season of Migration to the North by Tayeb Salih. Now I believe this book was originally written in Arabic, but I read an English translation as I do not know Arabic. Anyways, this novel (very simplistically summarized) is about a Sudanese man who has been studying abroad and returns to his home village. There he sees an unknown face among his well-known neighbors. This newcomer, Mustafa Sa'eed, is a man of particular interest, but for the sake of not giving too much away, I won't say anything more about the overall plot.
As for my personal opinion of the book-I really enjoyed it, much more than I thought I would. This story is so different from anything that I normally read and I found it to be incredibly intriguing and suspenseful. The novel makes use of layered narratives and employs this technique very well. I wanted to know as much as I could about Mustafa and in turn what that meant for the narrator. Analyzing the two men was a delight. How does a European education influence a non-European man? Does it change him to the point where he were no longer the same as his kinsmen, but not European either? If so, what were the consequences? Where does the blame fall for the deaths that take place in novel? These are but a few of the questions my class covered in our week-long discussion.
While I adored this novel, I do want to mention that it does cover some pretty gruesome content matter. There are a few very graphic scenes dealing with death, and without giving away what happens, I can't really talk about it. I just think it's something to be aware of if you are considering picking up this book.
That being said, when I finished the last page, I couldn't do anything except sit and soak in what I had just experienced. Season of Migration to the North left me feeling as if I had just read something important. It was a book I had never heard of before this class, and honestly it's one that I wouldn't have picked up had I seen it on the shelf of a bookstore or a library, but I am beyond happy that I was exposed to it.
So have any of you read it? Leave your thoughts below.